World peace must develop from inner peace.
Peace is not the absence of violence; peace is the manifestation of human compassion.
 — Dalai Lama
Today's Tea & Peace Reflection
provided by
Elyse Petersen
Teaneer Tea Values – Mission, Nilgiri
by
Elyse Petersen
Tea has taken me to exquisite places in the world and introduced me to some of my most precious friends. For me, tea is my guide and I am its server. I have surrendered to the power of tea and strive to let go of  the only thing is in the way of finding peace, my ego. Tea has given me the vision of ultimate connection and I have dedicated my life to sharing this with as many people in the world as I possibly can.  . . .  (more)
Today's Tea Region:
Nepal
The tea included in the Global Tea Blend has been provided by:
Nepal
Nepal, the Federal Democratic Republic of Nepal  is a central Himalayan country in Southern Asia, sharing borders with both China and India – best known as one of the Himalayan states. Known for the mountainous region that includes most of the world's highest mountains including Mount Everest, it is also a diverse region with abundant forests and fertile plains. It is also part of the ancient silk road trade route.
Tea In Nepal
There are six tea-producing districts that include Ilam, Dhankuta, Kaski, Terhathum, Sindhulpalchok, and Panchthar. Tea is farmed by small land holders as well as larger estates. There are traditionally four seasons of harvest – called "flushes". First Flush is an early spring harvest. Second flush is later spring to early summer. Monsoon flush is during the rainy season and the last harvest is in the autumn. This is similar to the tea harvest in Darjeeling, India and the teas have many similarities.
It can be said that the roots of the Nepali tea industry are intertwined with the British East India Company and the development of tea production in Darjeeling. Tea bushes that thrived in this area of India were introduced to various regions of Nepal in the mid-1800's. But it wasn't until the 1900's that tea from Nepal became known for its unique qualities. In 1966 the government of Nepal established the nepal Tea Development Corporation.
Teas from some of the original and historic estates are still available. Some of these are Ilam Tea Estate, Soktim Tea Estate, Kanyam Tea Estate, Tokla Tea Estate, Chillingkot Tea Estate, Burne Tea Estate and Bardasi Tea Estate.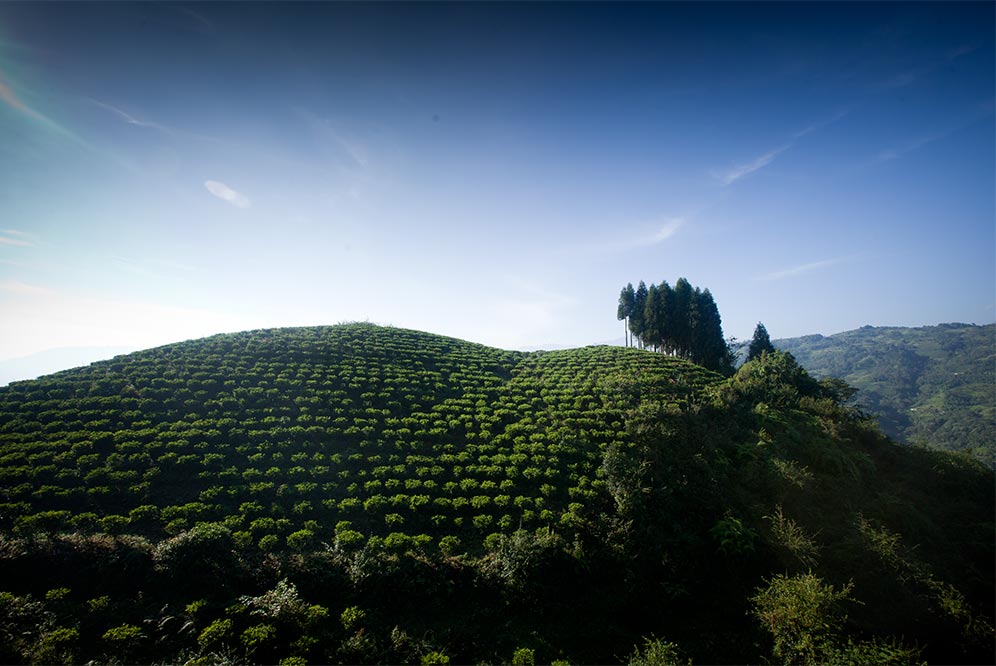 "Despite the challenges of life in Nepal, high in the mountains is an environment perfectly suited to cultivating fine teas. It encourages the tea bushes to grow slowly, which produces better, more complex flavors. The high altitude combined with a long dormant season for the tea bushes also creates high levels of antioxidants for more healthful tea."
"The Nepalese people have a strong cultural heritage and proud traditions, but the lack of industry and limited exports have made it difficult for the nation to climb out of poverty, with few resources for building up infrastructure, education or healthcare."