My attitude to peace is rather based on the Burmese definition of peace – it really means removing all the negative factors that destroy peace in this world. So peace does not mean just putting an end to violence or to war, but to all other factors that threaten peace, such as discrimination, such as inequality, poverty.
— Aung San Suu Kyi
Today's Tea & Peace Reflection
provided by Scott Chamberlin Hoyt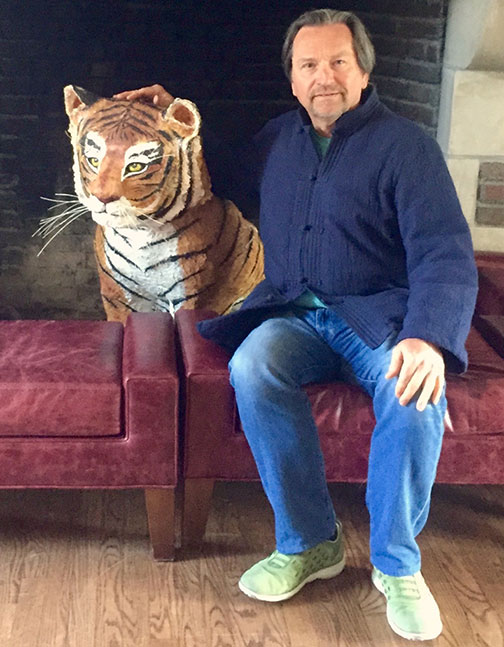 Ten years ago, I decided to make a feature length film about tea entitled The Meaning of Tea: A Tea Inspired Journey, in which I sought to channel the calm and purposeful nature of growing and drinking tea through words and images of tea growers, tasters, entrepreneurs, shopkeepers, scholars, experts, and tea aficionados in eight countries – India, Japan, Taiwan, Morocco, England, Ireland, France, and Tea, South Dakota. At its heart, the film was a journey to explore the vital forces that infuse tea with a deeper meaning, both historically and in today's fast-paced, consumer-driven modern world. But there was another reason for making the film, which escaped my awareness until a couple years later, when I was traveling to promote the film and answering questions about filmmaking and, of course, tea itself – the desire to transform my life.
Today's Tea Region:
Myanmar
The tea included in the Global Tea Blend has been provided by:
Shan Valley Tea
Growing Tea in Myanmar
We know very little about the history of tea grown in Myanmar – until recently known as Burma. What we do know with certainty is that there are ancient groves of tea trees growing wild like neighboring regions of Bangladesh, India, China, Laos, and Thailand. Tea grown in Myanmar is not as well known as these neighboring regions. Commercialization of tea farming is not a well developed so that locating teas outside the country is challenging.
We know that these native plants have been an important part of the local culture for as long as anyone can remember – both as a beverage but also as a food source and have long been recognized and valued for medicinal values shared within folk traditions.
It is often said that the best tea grows in the northern regions of the country, particularly in the mountainous areas of the  Northern Shan State. Their acid rich soils are optimal for tea plants and enjoy the benefits of abundant rainfall.
Shan Valley Tea
(from the Shan Valley Tea Website)
50 years ago my family first set up its' original tea distribution center in the remote town of Kyaukme. We sold tea in Mandalay and Yangon, two cities located in Myanmar.  The tea business grew to have multiple distribution centers throughout the country.  I am now the 3rd generation in my family's tea business in Myanmar and aim to introduce the tea to the U.S. market.
Our goal is to promote this particular Northern Myanmar green tea in the US where we believe many tea lovers will come to enjoy its fresh, natural and clean taste. Because all our teas are environmentally friendly, they are grown naturally without any chemicals and simply derive their flavor from the regions rich soil as well as the perfect weather for growing tea.
Tea Houses in Myanmar
"Tea shops are not just where people go to get good, cheap food," says artist Kaung Kyaw Khine, 35, who earlier this year was featured in an art show in Yangon focusing on tea shops. "It's a part of our culture, history, and where people go for all matters in life."

From:: The Politics of Myanmar, NPR Radio, Tea Tuesday by VICTORIA MILKO
Serving a traditional version of tea, teahouses throughout Myanmar are gathering places for community conversation. The traditional tea is a strong black tea – laphet yay – served hot with condensed milk and/or sweetened condensed milk. The original style of tea shops is an open-air grouping of tables and chairs under a simple roof providing comfortable shade. While these still dominate the tea experience in the countryside, more modern tea experiences are now available in larger cities.